Smile Lift
Dr. Cameron,
Many Thanks! I believe a smile is the sweetest expression we can give on another. It is understood in every culture and breaks through language barriers. A baby can understand a smile before it can talk. A smile is truly a gift from God. This is why I am so proud to know a dentist/woman like you, who takes such care in helping people to smile their best smile. You are a dear person.
— Anonymous TV Personality
Do you feel unhappy with the way your teeth look? Are they naturally crooked or discolored, worn and chipped? Do you have a missing tooth? Or have they been heavily filled with silver-mercury fillings? A 'smile lift' from our Johnson City practice, Sophisticated Smiles, can dramatically improve the appearance of your smile! Dentist Angela R. Cameron invites you for a free consultation today! Call us at: (423) 928-8359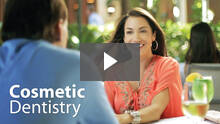 What is a "Smile Lift'?
A 'smile-lift' is a term to describe the procedures for enhancing and/or redesigning the smile by altering the appearance of your natural teeth. It is similar to what a facelift will do for the face. The underlying natural tooth structure is preserved as your new movie star smile is designed.

Click the images above to zoom in.
What does the 'Smile Lift' achieve?
The result is a far more youthful and attractive look that radiates well-being, energy and attractiveness. A 'Smile Lift' can restore or create a beautiful smile, which everyone will assume is completely natural! Small teeth, that are often barely visible when you talk or even smile, can be filled out. They can also be lightened, which fills the smile and supports the lips, often making them appear fuller.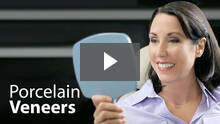 Porcelain veneers in association with our 'Smile Lift'
Porcelain is a very hard substance, even more so than natural tooth enamel. It is stable and resilient. Dentist, Angela R. Cameron will prepare your teeth and take an impression (mold) of the teeth, which in turn, creates a model replica of the teeth.
Individual one-piece veneers are designed out of different layers (and shades) of dental porcelain to the design and directions of the dentist, who has determined the color, shape, size and position of the final result. These individual porcelain 'fronts' are bonded onto the previously prepared tooth surfaces on a second visit to Dr. Angela R. Cameron. During the waiting period, temporary veneers can be placed, if necessary, for patient comfort.
Why choose Sophisticated Smiles for your 'Smile Lift'?
We provide our patients with a serious commitment to the detail, precision and experience needed to perform these smile lifts efficiently and predictably. Our Johnson City practice is friendly, comfortable and we utilize the latest in modern dental technology. Dr. Angela R. Cameron will help you achieve the smile of your dreams by showing you exactly what your smile will look like beforehand, explaining your facial features and how a smile lift can maximize your positive facial qualities as well as providing you a confident and beautiful smile!